I am taking some time off to rest and enjoy the holidays with my family, but I wanted to take a few minutes to tell you about our first Christmas in Guatemala. While this year has been very different for us, it has also been one of our best Christmases ever as it has fulfilled a dream for us.
Some of the differences this year are as follows:
Temperatures in the mid to upper 70's (No need to check the forecast for a white Christmas)
But the song "White Christmas" playing in Spanish from the local Catholic church
Christmas shopping in Guatemala City (Not a pleasant experience)
No traveling to visit family (We miss the family, but not the driving)
Fireworks, lots of fireworks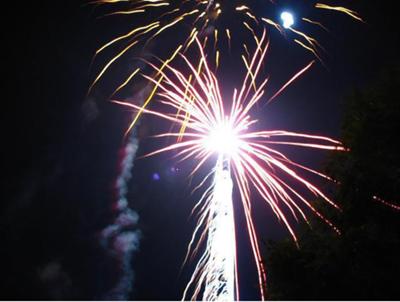 Christmas here begins at midnight on Christmas Eve as people set off fireworks. We stood on our roof and watched the show as they were shot off from all over the community. Imagine a 4th of July grand finale that lasts for 20 minutes, only this one covered an entire town. It is the Guatemalan way of welcoming Christmas and is quite awe-inspiring.
Many families then go door-to-door bringing food and greeting their neighbors and then return home to open presents. Our family, however, decided to go to bed.
The next morning our family arose early and started our day as we always do, with the story of Simeon from the book of Luke. This tradition started when Brittney, Krishauna and Carissa were very young and has continued. We then opened presents and had a great time together.
At around 9:30 am, Dick Rutgers, Pat Duff and Dave Black showed up with four of the kids from Hermano Pedro. Dick had checked out Louis Andres, Julio, Carlitos and Leonel to spend the day with us. This was, by far, the high point of our Christmas! To see these kids celebrate Christmas in a real home and receive presents along with a home cooked meal made our entire move to Guatemala worthwhile. Several times I found myself overwhelmed with emotion as I looked around our home and saw the smiles on the kids faces.
We opened presents and enjoyed a wonderful meal prepared by Wanda. Somehow we were able to move the furniture in our living room and put two large tables together and fit everyone around them. Everyone enjoyed the food. Brittney was even able to get Leonel, who will not eat and is on a feeding tube, to eat six good bites of cheddar mashed potatoes.
The afternoon was spent playing and, all too soon, it was time to take the kids back to HP. Once again, I was overcome with emotions. This time it was because I looked around and realized how many more children there were who spent the day in the wards. I have a dream of seeing more and more families who live here and work in HP open their homes to the children and adults who reside there for Christmas each year. Wouldn't it be wonderful if some day every ward was empty and the nurses could take the day off?
I want to thank each and every one of you who pray for us, support our ministry, and enable us to be here. It is the greatest privilege we have ever known.
There are more pictures below. Have a very happy New Year!
Daryl, Wanda and the Crew